Dermatology Associates of Ithaca offers cosmetic dermatology services including chemical peels, Dysport injections, and Restylane fillers to our patients in Ithaca and the surrounding areas. These procedures are designed to maximize cosmetic outcome with minimal downtime and risk, and are generally not covered by insurance.
Dysport Treatments are administered by board-certified dermatologist Dr. Josephine McAllister. Dysport can smooth out wrinkles caused by overactive muscles in the face, including the "elevenses" and "Crow's feet." Treatments generally last 3-6 months.
Chemical Peels can improve skin texture, even skin tone, and smooth wrinkles. They need to be performed as a series of treatments for maximal effect (ideally at least three). Recovery time is short, with mild redness and superficial peeling over a few days following the treatment.
Restylane Treatments are administered by board-certified dermatologist Dr. Josephine McAllister. Restylane can smooth out deep wrinkles caused by loss of volume and elasticity in the mid and lower face, including nasolabial folds, marionette lines, and lip wrinkles. Treatments generally last 6 months or longer.
---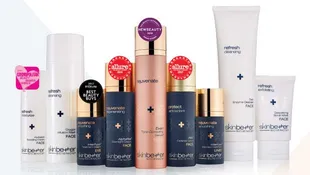 Dermatology Associates of Ithaca is excited to offer the award-winning Skin Better Science line of products to our clientele interested in achieving and maintaining beautiful skin. Since 2016, Skin Better Science has created a new paradigm in skincare of products that are backed by decades of rigorous clinical research and after trying many different cosmetic products that are on the market, we and our patients have experienced the difference for ourselves.
Skin Better Science products are available only through authorized providers such as Dermatology Associates of Ithaca. We look forward to continuing to partner with this innovative company to bring the best of skincare science to, and create real life results for, patients like you!