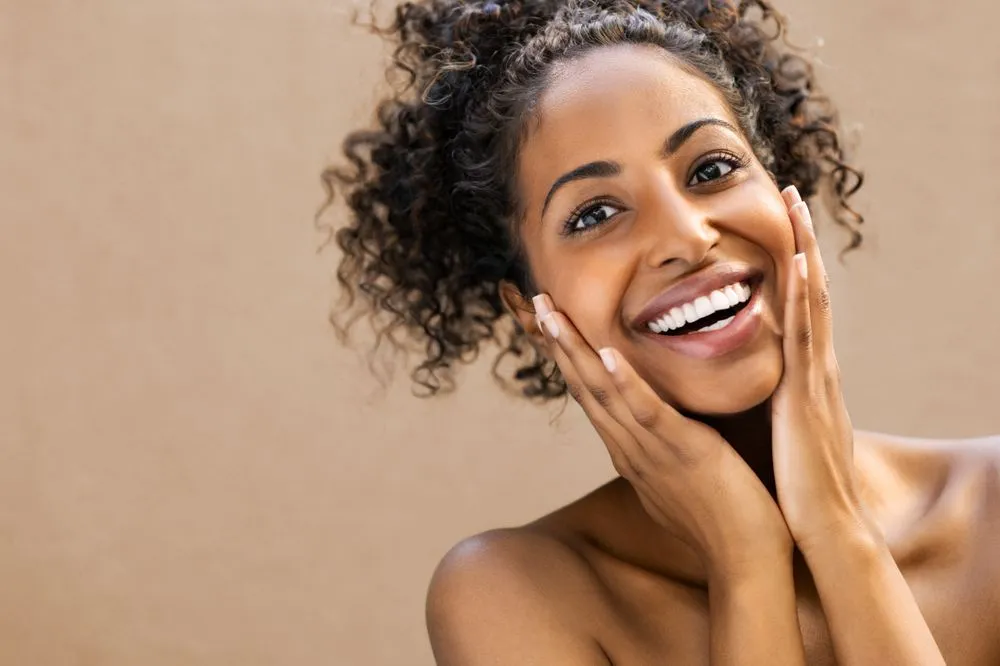 Dermatology Associates of Ithaca offers its patients chemical peels that can improve skin texture, even skin tone, and smooth wrinkles. They should be performed as a series of treatments for maximal effect (ideally at least three). Recovery time is short, with mild redness and superficial peeling over a few days following the treatment.
Frequently Asked Questions (Chemical Peels)
Which patients can benefit from a superficial peel? - Patients who would like to improve skin texture, even skin tone, smoothen wrinkles, or who are interested in achieving better control of acne, rosacea, melasma, or reversing photoaging, with minimal downtime should consider a peel. Chemical peels need to be performed as a series of treatments for maximal effect.
How will my skin benefit from a superficial peel? - Results may vary from patient to patient, but we generally expect to see improvements such as:

Decreased hyperpigmentation and overall evening of skin tone including lightening of brown spots and acne blemishes
Smoothening of skin texture including lessening of fine lines
Rejuvenation of skin for a more youthful appearance (restoration of natural glow)

Would a chemical peel be helpful for acne scars? - A chemical peel for acne scars will target pigmentation irregularities rather than textural irregularities such as pitted acne scars, which will not be significantly improved by the peel. To treated pitted acne scars, we suggest laser surgery such as with the Fraxel laser. For this procedure, we highly recommend a physician with expertise in laser surgery such as Dr. Sherrif Ibrahim at the University of Rochester Medical Center, Dr. Sandy Tsao at the Massachusetts General Hospital Dermatology Laser and Cosmetic Center or Roy Geronemus at the Laser and Skin Surgery Center of New York.
Who should not receive a superficial peel? - Peels are contraindicated in patients who are pregnant or breast-feeding, or who have a history of keloid scarring. If you have received Accutane (isotretinoin), you should wait until at least 6 months after your last dose before starting peels. Patients with active cold sores should wait until those resolve before having a peel performed. Patients with an aspirin allergy should not receive the Jessner's peel. Smokers may experience longer healing times. Patients seeking immediate results should be aware that peels cause gradual improvement over a series of treatments.
How do peels improve the skin? - Peels rejuvenate the skin and improve pigmentation and textural irregularities by removing the dead outer layer of cells from the surface of the skin.
What are the potential side effects of a peel? - During the procedure you may experience a burning/stinging sensation. For one to three days after the peel your skin may have redness, itching, minor swelling or a feeling of tightness, and light peeling. If the treated area is exposed to sunlight, darkening or lightening may occur. Other rare complications include infection, allergic reactions, acne, and scarring.
My skin became tanned recently. Can I get a superficial peel? - You should not undergo a peel until 4 weeks after an episode of unprotected sun exposure, which can increase your risk of light or dark spots. Similarly, we recommend careful sun protection in the month following the peel to avoid light and dark spots and to maintain the effects of the peel.
How many peels are needed and how long do the effects last? - This depends on your skin and response to the peel, but most often a series of 4-6 peels (spaced 4 weeks apart) will produce noticeable improvement. The beneficial effects of peels can be maintained with careful sun protection, appropriate use of topical agents that your doctor will recommend, and periodic maintenance peels to keep your skin feeling and looking as healthy as possible.
How should I care for my skin before the peel?

Two to three days before the peel, please stop your topical retinoid medications (e.g. retinol, tretinoin, Differin, Retin-A, Renova), exfoliating products (e.g. glycolic or alpha-hydroxy acids), and benzoyl peroxide, and avoid using clay masks, scrubs or additional exfoliating agents.
Do not wax facial hair for at least 48 hours prior to treatment.
Please contact us if you have a breakout of cold sores, fever blisters or herpes anywhere on the face prior to your treatment.
Sunburned and tanned skin should not be treated with a peel and if you have become sunburned or tanned, please reschedule your peel for 4 weeks after the episode of sun exposure.
If it is more comfortable for contact lenses to be removed for the procedure, please bring a pair of glasses and a contact lens case with solution.

What does the procedure feel like?

After you wash and dry your face, your face will be degreased with a gentle scrub. Next, we will lightly and evenly paint a peel solution to your skin, which will sense stinging and warmth. If this is well tolerated, more layers of peel solution will be applied.
After a few minutes, depending on the type of peel applied, it will either self- neutralize (Jessner) or your provider will neutralize the peel with a refreshing spray (glycolic acid). After neutralization, a post-peel cream and then sunscreen will be applied to protect your skin.

What should my skin care regimen be after a peel? - It is important to avoid sun exposure and to use sunscreen as tolerated. We recommend gently cleansing your face with Cetaphil Gentle Skin Cleanser in the morning and evening. After patting the face dry, apply a non-comedogenic sunscreen moisturizer such as Olay Complete in the morning and a non-comedogenic, fragrance free moisturizer such as Cetaphil Cream in the evening. Do not pick, peel, scrape, or scratch flaky skin. If your physician prescribes a topical retinoid (e.g. retinol, tretinoin, Renova, Differin) cream, you may restart this medication 4-5 days after the peel (start every other day and taper up to daily as tolerated).
How will my skin respond after the peel? - It is common immediately after glycolic acid treatment to experience temporary dryness and redness. Sometimes there is mild light peeling one to three days after a peel. Even if this does not occur, the peel is still effectively renewing the skin. Your face may temporarily appear a bit rosy, and this will normalize over the next seven days. Applying a non-comedogenic fragrance free moisturizer such as Cetaphil cream frequently will help to speed up the healing process.
Helpful Links
Chemical Peel