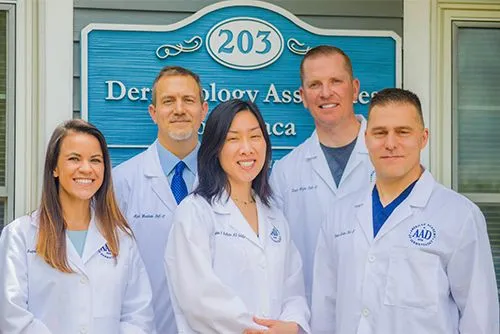 Dermatology Associates of Ithaca is a state-of-the art, excellence-based skin care center that seeks to help all patients achieve healthy and beautiful skin in a welcoming, healing environment.
Mission
To provide the best possible dermatological care to patients in Ithaca and the surrounding area, consistent with best practices available to patients in academic medical centers in the United States.
Community Impact
Dermatology Associates of Ithaca is committed to keeping our services accessible to patients in Ithaca and the surrounding area who need dermatology care.
Over 600 melanomas diagnosed since 2009
Tens of thousands of skin cancers and precancerous lesions treated and cured
Dermatology Associates of Ithaca is a strong partner in patient care with the local medical community
Dr. McAllister serves as Past President for the Tompkins County Medical Society
Our providers and staff contribute to their communities in many ways, including coaching teams such as the Auburn Ice Hawks, serving as board members including for the Tompkins County Health Consortium, advocating for local and national causes including the New York Society of Physician Assistants, volunteering for local organizations including the SPCA, New York State Fair, and Multiple Sclerosis Society, and being active members of their faith communities
Free skin cancer screening at community events including Michael's Miles for Melanoma, Skin Cancer Take a Hike, and Ithaca Fest
Contributions
Racker is a non-profit dedicated to creating opportunities for people with special needs, from newborns to senior citizens. We are proud to be a Business Partner of this wonderful organization that exemplifies compassion, selfless service, and diversity as they "envision a world where all people know they belong."
The Community Foundation works to improve the quality of life in Tompkins County by inspiring and supporting enduring philanthropy. We are honored to be a HEROES Circle supporter of this organization, which awards grants to organizations that address community needs and create positive change in our community.
Hospicare is a non-profit community resource that seeks to help everyone live their final months as fully and peacefully as possible, offering physical, emotional, and spiritual comfort to those needing end-of-life care as well as their family members. We are proud to serve as a Corporate Sponsor for Hospicare's annual Women Swimmin' benefit.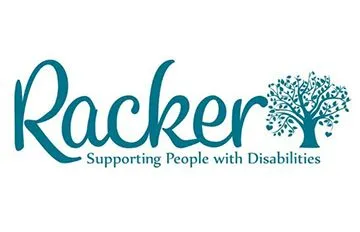 Josephine C. McAllister, MD is a Dermatologist, a Fellow of the American Academy of Dermatology and a Diplomate of the American Board of Dermatology (board-certified in Dermatology). Dr. McAllister received her undergraduate degree from Harvard University, continued her studies with a medical degree from the Stanford University School of Medicine, and completed her training at the Harvard Combined Dermatology Residency Program, rotating through Brigham and Women's Hospital, Massachusetts General Hospital, Beth Israel Deaconess Medical Center, Children's Hospital Boston, Dana Farber Cancer Institute, Lahey Clinic, and the Boston VA HealthCare System.
Dr. McAllister is the founder of Dermatology Associates of Ithaca and is committed to providing excellence in dermatologic care to patients of all ages. She specializes in skin cancer prevention and treatment as well as in general dermatology conditions such as acne, rosacea, psoriasis, eczema and other inflammatory diseases of the skin, and warts.